Jeuveau, also known as #NEWTOX,  is another purified form of botulinum toxin that has been shown to deliver temporary improvement in moderate to severe frown lines by blocking the signal from the nerve to the muscles, ultimately resulting in a reduction of muscle activity, temporarily preventing contraction of the muscles that cause frown lines and reducing the appearance of movement lines. Jeuveau is another excellent, non-surgical option that reduces the effects of aging and helps regain a more youthful appearance.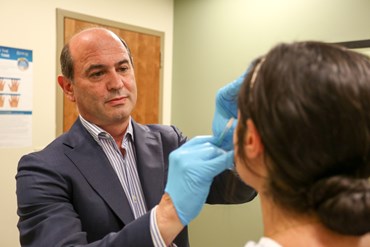 Jeuveau #newtox and Botox work by relaxing the muscles that cause these wrinkles.
If you have any questions or wonder if Jeuveau is the right solution for you, call today.
Our practice sees patients from across the region, not only in the Lehigh Valley but from Phillipsburg, NJ to Reading, PA. Our physicians have hospital admitting privileges in Allentown, Bethlehem, Easton and Quakertown.