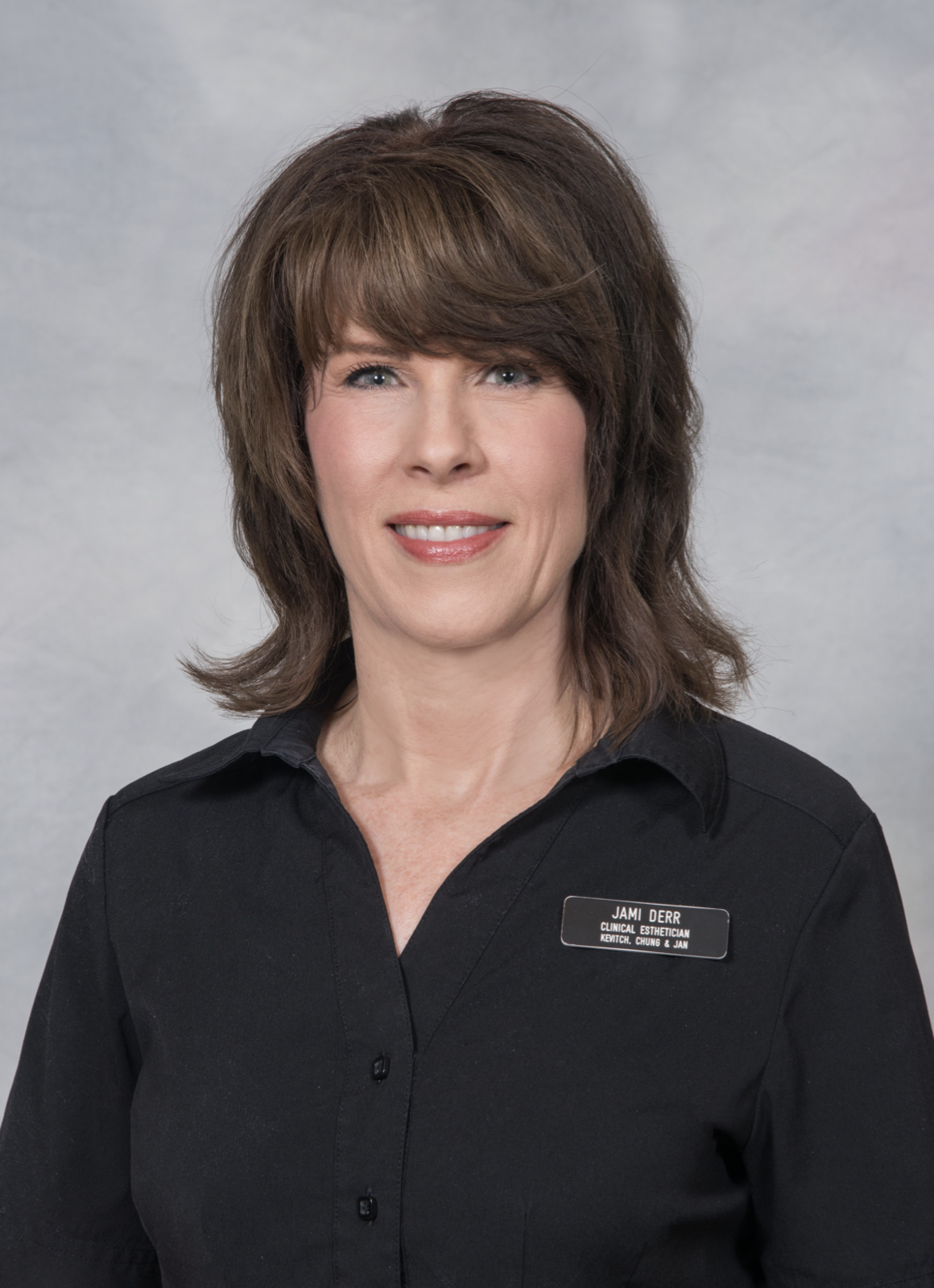 Jami Derr
Skin Care specialist
Jami received her esthetics license in 1998.  She has worked with plastic surgeons for the past 20 years, specifically at Aesthetic Surgery Associates for 17 of those years.  When you meet Jami you will quickly realize her passion for aesthetics.  She prides herself on devoting much time to not only keeping up to date on what is new but researching and learning about all things related to skin and overall well being.  She loves to share this information with her patients.  When she meets with you for a consultation, she will take a comprehensive look at all things that affect your skin; including lifestyle, diet, and current skincare to formulate a program developed specifically for you.  Jami is committed to providing her patients with the latest and best results-oriented products and treatments in a compassionate, thoughtful manner.  Programs can be developed for the most holistic-minded individual all the way to someone who wants the latest cutting edge medical-based treatment program and everything in between.  Jami welcomes you to her treatment room where her goal is always to help you to Love the Skin You Are In.
If you are interested in scheduling a consultation with Jami Derr, you can contact us here!