Botox Cosmetic is a prescription medicine that is injected into muscles to improve the look of moderate to severe frown lines between the eyebrows. If you feel those lines make you look tired or unapproachable, BOTOX may be right for you. It can produce real, noticeable results, with no surgery and no recovery time. Visible results have been shown to last up to four months.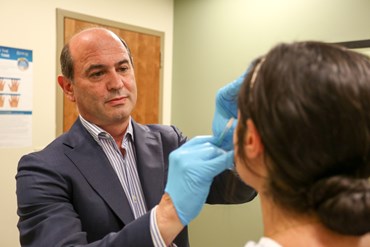 Frown lines result from muscle contractions. When you concentrate, squint, or frown, the muscles between your brows contract, causing the skin to furrow and fold. After years, those wrinkles can stay even after the muscles return to rest.
If you have any questions or wonder if Botox is the right solution for you, call today.
Our practice sees patients from across the region, not only in the Lehigh Valley but from Phillipsburg, NJ to Reading, PA. Our physicians have hospital admitting privileges in Allentown, Bethlehem, Easton and Quakertown.