Belotero Balance
Wrinkles, fine lines, frown lines, and crow's feet may be a sign of a life well-lived; however, visible signs of aging may leave you feeling self-conscious about your appearance. We offer nonsurgical, injectable treatments such as Belotero Balance® to help slow down an aging appearance.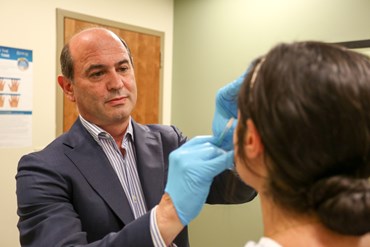 What is the procedure?
Belotero Balance® is an FDA-approved, hyaluronic acid injectable filler used to smooth out signs of aging with natural-looking results. Designed to work with the contours of your face, Belotero Balance® fades lines and wrinkles from your face instantly, specifically targeting nasolabial folds, or laugh lines, vertical lip lines, and marionette lines. Each treatment lasts six months or longer.
How it works
Belotero Balance® is a quick, nonsurgical procedure that can be performed in-office in under an hour. This procedure provides instant results with virtually no downtime, allowing patients to return to work and life the minute the procedure is completed. Swelling and redness of the injection site is the most common side effect and should reduce quickly.
To find out if Belotero Balance® is the right procedure for you, and to discuss your individual treatment plan.