Transformative Hair Solutions
For some people, hair loss is inevitable. Genetics is the leading cause of hair loss in the United States, with stress, medication, and illness also playing a role in premature baldness. Likewise, some people are genetically prone to extreme amounts of body hair that leave them feeling uncomfortable in warmer months and wearing certain articles of clothing.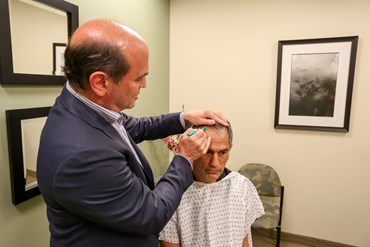 At Kevitch, Chung, & Jan Aesthetic Surgery Associates, we understand the stress caused by the overabundance or lack of hair on the body and head. Thanks to our streamlined approach to hair removal, hair transplant, and hair restoration, we are able to help you feel more confident about your appearance.