Dr. Alyson Melin is a board-certified plastic surgeon and a native of the Lehigh Valley.  She received a Bachelor of Science from Cornell University. Prior to receiving her Doctor of Osteopathy from the Philadelphia College of Osteopathic Medicine, she taught high school Biology in Los Angeles with Teach for America.  Dr. Melin completed her five-year General Surgery residency at the University of Nebraska-Omaha followed by an additional three years of subspecialty training in Plastic and Reconstructive Surgery with the University of Texas Medical Center including Memorial Hermann Hospital and MD Anderson Cancer Center in Houston.
Dr. Melin honestly treats her patients how she would like to be treated. Her goal as a plastic surgeon is to promote patient health, well-being, and confidence through a comprehensive and individualized approach.  She truly loves formulating a plan personalized to each patient and achieving outcomes tailored to each patient's needs. 
In her free time, Dr. Melin enjoys spending time with her husband Andrew, rescue dog Paxton and family, who still reside in the Valley.  She remains athletically active – on her peloton, running, skiing, and stand-up paddleboarding.  She is working on getting back into the pool, as she was a former swimmer at Emmaus High School and Cornell.
If you are interested in scheduling a consultation with Dr. Alyson Melin, you can contact us here!
Follow Dr. Alyson Melin on social media!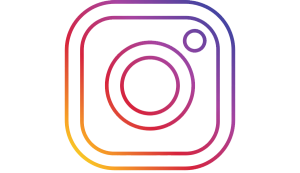 B.S., Cornell University
D.O., Philadelphia College of Osteopathic Medicine
Residency

General Surgery, University of Nebraska-Omaha
Plastic and Reconstructive Surgery, University of Texas Health Sciences Center at Houston Houston, Texas

National Organizations

Candidate for American Society of Plastic Surgeons
Candidate for American Society of Aesthetic of Plastic Surgeon
Honors and Awards
Alumni Association Scholarship for Outstanding Academic Achievement (2008, 2009)

Highest Achieving Graduate of Osteopathic Medicine in Pennsylvania, awarded by PA Osteopathic Medical Association (2011)

Sigma Sigma Phi National Honors Society, member and elected president

Highest ABSITE Score, Junior Resident (2013)
American College of Surgeons Committee on Trauma Resident Paper, National Finalist (2016)

Chancellor's Council Gold/Silver U Award for Outstanding Performance and Service (2016, 2017)

Best Clinical Paper/Presentation, Texas Society of Plastic Surgery (2018)

Truman G. Blocker Bowl for Highest Scoring Plastic Surgery Residency Program, Texas Society of Plastic Surgery (2018)